SDG Watch members from all over Europe met in Brussels on the 26th and 27th June for the SDG Watch Europe Annual General Assembly and the Civil Society Forum for Sustainability. Over 60 CSOs with an interest in just transition, participation, social justice, and climate environmental sustainability were present to deliberate on the future of the European Green Deal and to discuss and strategize on Agenda 2030.
Civil society in dialogue with policymakers
The AGA took place back-to-back with the Civil Society Forum, organized by SDG Watch Europe, EEB and SOLIDAR in the framework of the REAL DEAL project, a Horizon 2020 project on deliberative democracy and the European Green Deal (EGD). The forum aims to provide a space for CSOs from across Europe to come together and exchange views on topics related to the European Green Deal and the SDGs.
On day one, CSOs met at the European Parliament for a packed event on the EU Voluntary Review, Europe's UN progress report on SDGs published by the European Commission in May. Julie Rosenkilde, SDG Watch Europe Steering Group member, presented the network's core messages to policymakers on how the EU should move forward on SDG implementation, emphasising the importance of an overarching strategy and a costed action plan on SDGs, a shift to a wellbeing economy, economic system change, and the need for greater adherence to the principle of policy coherence for sustainable development.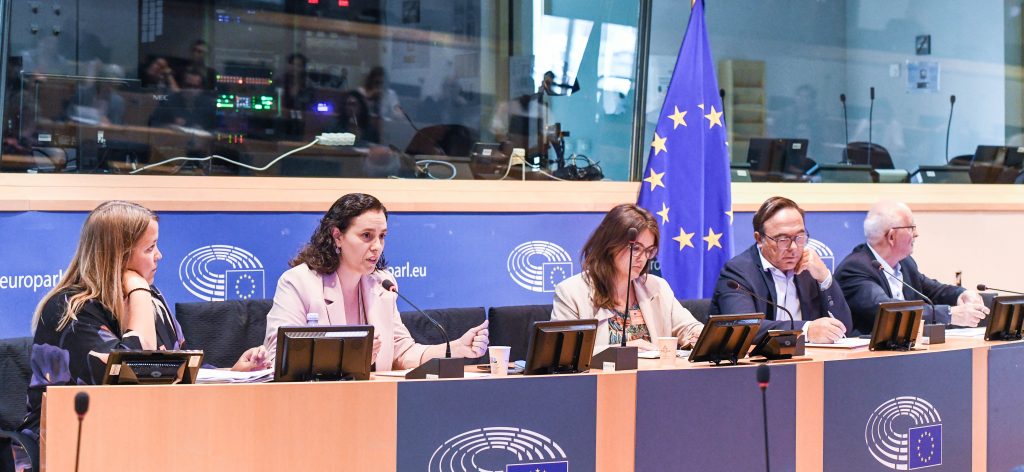 On day two, a full day of CSO discussions were held and SDG Watch Europe's members heard from a variety of inspiring speakers from the scientific, academic, policy and civil society spheres, as well as collaborating to develop policy recommendations for the future of the European Green Deal. Alongside a panel discussion with leading CSO representatives and working group discussions, European policymakers were also present for a closing dialogue with civil society organisations to reflect on their ideas at the end of the two days of discussions.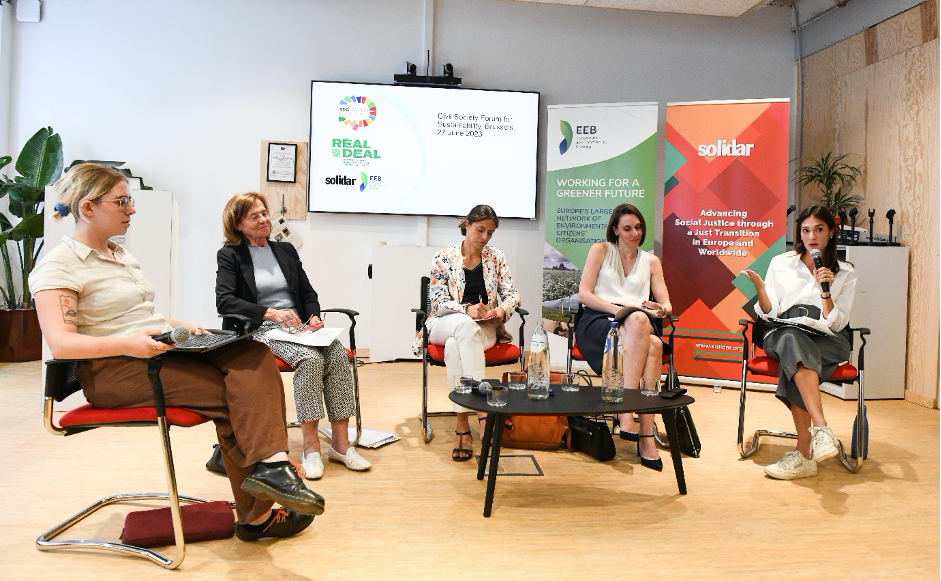 AGA Key updates
During the Annual General Assembly, the elections to the Steering Group were held. SDG Watch Europe would like to thank the outgoing members of the Steering Group for all the incredible work they have done throughout their mandate. Members applauded Julie Rosenkilde (The Danish 92 Group), Constantinos Machairas (Hellenic Platform for Development), and Carlos Roldan (SOLIDAR), who will all be stepping down from the SDG Watch Europe Steering Group after completing their terms.
New Members of the SDG Watch Europe Steering Group
SDG Watch Europe hereby congratulates and welcomes three new steering group members who were elected to the Steering Group at the AGA; Hilmi Tekoglu of SOLIDAR, Jacob Bjelskov Jørgensen of Nyt Europa and Nelya Rakhimova of Global Call to Action Against Poverty (GCAP).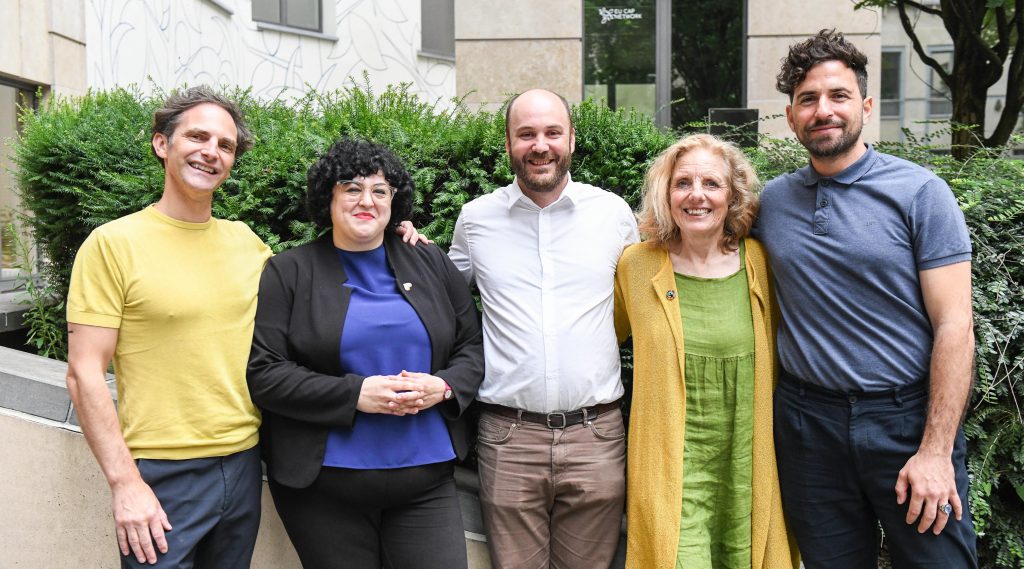 The Secretariat will circulate further information on the full outcomes of the General Assembly to all members. For more information reach out to secretariat@sdgwatcheurope.org