The responsibility for Agenda 2030 is two-folded within the Swedish government. The Minister for Public Administration is responsible for the implementation on national Level, whilst the Minister for International Development Cooperation and Climate is responsible for the international level. In June 2018 the Government launched the national Action plan for Agenda 2030, for 2018-2020.
The government has appointed an independent committee, The Agenda 2030 delegation, with the aim of giving advice to the government and to stimulate the implementation of the 2030 Agenda. It consists of representatives from science, private sector, civil society etc. Their mandate ends in March 2019.
Civil society has been able to give oral notice/input to the government during the process of developing the Action plan, but was not given access to Draft versions of the document. The Governmental delegation to HLPF always has a couple of civil society representatives included, and has had open consultations with different stakeholders before the HLPF.
There are several Swedish civil society working groups on the SDGs. One of them is coordinated by Concord Sweden, which mostly focuses on the international aspects of Sweden's implementation. The other one is a network hosted by Swedish UN Association and the Swedish Association of Local Authorities and Regions, which focuses on implementation within municipalities, county councils and regions. In December 2018, 82 Swedish organizations signed a Joint Letter of Intent (SE) to strengthen Sweden's work on the SDGs.
Most Swedish CSO's working on International development issues are working with the SDGs on a daily basis. There is also a growing interest amongst civil society broadly. Parts of the private sector are involved in the implementation of the SDGs and there is a yearly Business Forum for the private sector on Agenda 2030.
Sweden
Latest News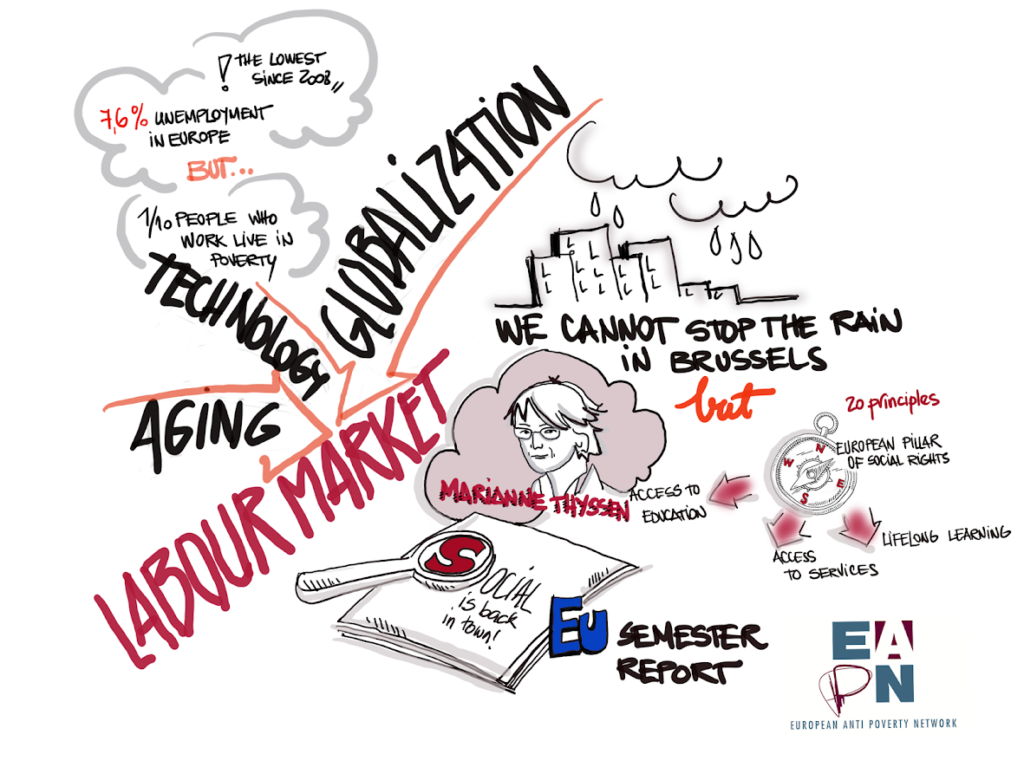 Europe is experiencing an economic recovery but many new jobs do not lift people out of poverty
27 March, 2018
By Christian Nielsen, European Anti-Poverty Network (EAPN) The latest forecasts tell a story of economic recovery. Europe…
Read more