Since its establishment, SDG Watch Europe (SDG WE) aims to build good relations with EU policy-makers. 
SDG Watch Europe considers that the European Parliament has an important role in the implementation of the SDGs. The former European Parliament didn't embrace its essential watchdog role in the SDGs implementation entirely. According to SDG WE, representing millions of European citizens, this is a missed opportunity. SDG WE encourages MEPs to embrace this critical mission to ensure that the SDGs become relevant for all policy areas to achieve the Sustainable Europe we all want by 2030.
SDG Watch Europe invites parliamentarians who care for planet and people to join the MEPs for SDGs informal group. As part of the initiative, we ask MEPs to commit to use their political influence to support the 12 demands described in the Manifesto for A Sustainable Europe for Its Citizens. Participating MEPs are invited to communicate about their commitment while SDG Watch Europe will give visibility to the participants. We invite parliamentarians to read carefully the MEPs for SDGs chapter which details the commitments we expect from MEPs joining this circle.
MEPs for SDGs was launched at the European Parliament thanks to a breakfast event hosted by MEP Udo Bullmann that took place on 19 February 2020. MEPs from different parties, countries and committees discussed together with CSOs on the role of the European Parliament regarding SDGs implementation and monitoring.
A  second Roundtable Discussion  'How to make sure that the European Semester becomes a driver of Sustainable Development. A renewed role for the European Parliament? took place online on 16 June 2020 and gathered various MEPs and CSOs representatives from different sectors. The veteran MEP Petros Kokkalis was joined by Danish MEP Pernille Weiss from EPP and Finnish MEP Ville Niinistö from the Group of the Greens/European Free Alliance.
Our most recent success was the inauguration of the SDG Alliance – MEPs for SDGs. The Alliance was inaugurated on Sept. 23rd (recorded event here)
About the Alliance: The purpose of this (informal) SDG Alliance is to bring together like-minded MEPs from different political groups and different committees to promote the Sustainable Development Goals (SDGs) in the European Parliament. The Alliance is part of the wider Parliamentarians for the Global Goals network.
MEP members of the SDG Alliance believe that the SDGs should be at the center of policy making in the Parliament and the EU more broadly. We hope that through our actions we can contribute to mainstreaming the SDGs across the work of the European Parliament. Although this alliance is informal, we hope to position the group to achieve formal intergroup status under the next mandate. 
As SGD Watch Europe, we aim to offer strategic advice and support on EU policy and political processes to the SDG Alliance in order to further its strategic mission to promote the SDGs in the EUP.
These MEPs participated in the launch of MEPs for SDGs: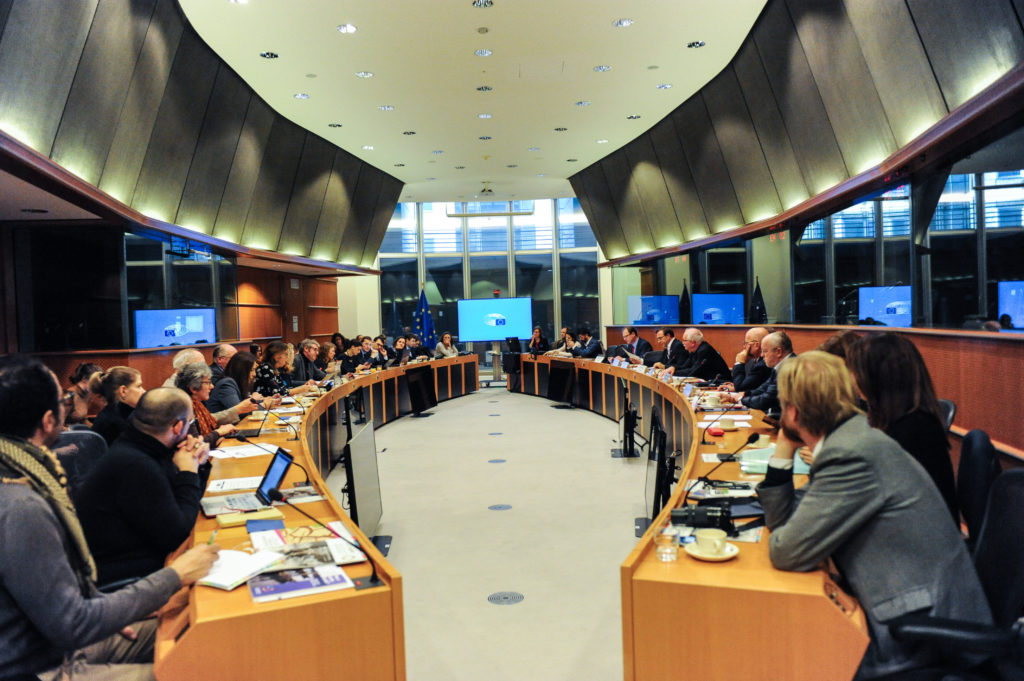 These MEPs also supported the SDGs in the former European Parliamentary term